"The First Resource for Recruitment"
Are you searching for just the available candidates or are you searching for the BEST available candidates for your executive, management and salaried staff positions?
Are you interested in the alternative to the high cost of fee-based-for-hire executive staffing and national staffing services?
Do you feel that the job/career.com's, passive candidate networking and social/business networking are inadequate to meet your company's most important and expedient needs?
Established in 1990, we have served over 50 of the Fortune 500 and numerous smaller public and privately-held companies. Our innovative salary level and executive search research capabilities give our clients the cost effective and expedient alternative to traditional staffing agencies, executive search firms and media. We have a proven capability to address all salaried positions in all vertical markets, including the most difficult positions in technology, management recruiting, healthcare recruiting and engineering staffing. We have a long successful history of providing diversity candidate generation service.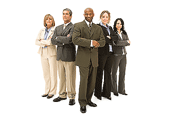 Our specialty is to address the qualified and employed salaried population for your positions…addressing this larger pool of the best available potential candidates at a dramatically lower cost than traditional staffing recruitment services.
We are an hourly fee candidate generation service and we do not charge a retention or percentage hiring fee. All our clients are given control of the scope of our activity and they save approximately 80% – 90% using us compared to traditional external recruiting companies.
Please review our web site. Discover our resources, processes, capabilities and how we will be a positive asset to your recruitment strategy. We would be honored to hear from you.