Bob O'Donnell – Founder and Principal


LinkedIn Profile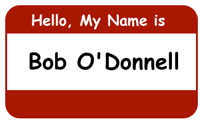 … is the Founder and Principal of O'Donnell Staffing Research, a national staffing agency. His background includes recruitment services at all levels, candidate reference auditing, organizational employee research, labor relations consulting, dysfunctional organization analysis, human process improvement and employer/candidate consultation. Prior to starting O'Donnell Staffing Research in 1990, Bob was the Director of Recruitment Research and Operations at a Chicago-based consulting firm. His prior tenure was as the Director of Consultant Training and Development at Corporate Organizing and Research, Inc. Before entering the recruitment and consulting services marketplace, Bob was the Manager of the Central Region for PCI, Inc. a then Minneapolis-based engineering company. Bob's professional affiliations include the Society for Human Resources Management, Research Roundtable of Chicago, and Charter Member of Employement Managers Association – Chicago Section.
Joy Waugh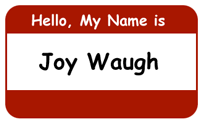 … is our Principal Partner and is Head of Internal Operations. She joined our organization in 1992 after a productive career with then London-based Austin Knight, Inc. and Chicago-based Graham-Hayward. Both companies were recruitment advertising firms. During her tenure at these firms, Joy managed client relationships with such companies as Morton Salt, United Airlines, Sears, Rand McNally and CNA Insurance. Prior to her tenure in the advertising industry, Joy experienced a productive tenure in Operational Management in the Insurance and Hospitality industries.
John Renouf – Director of Business Development


LinkedIn Profile

John has been with our team since 2011. He is the former VP of Human Resources at Raytheon Engineers and Constructors International. Since his retirement from Raytheon, John is the former Senior Human Resources Manager at Vertex Business Services and founder of William Allen Associates LLC, a Human resources consulting business. Please feel free to call John to discuss our resources and services at 856 396 5068 or you can email him directly at john.renouf@odonnellstaffingresearch.com.
Kay Loftus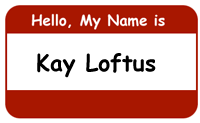 …is our Consulting Team Leader at O'Donnell Staffing Research. She has been with O'Donnell Staffing Research since 1996. Prior to her tenure with us, Kay operated her own consulting research recruitment company. She successfully recruited for Financial Services, Publishing, Banking, Insurance, Advertising, Arts/Culture, and the Human Resources marketplace. Her prior experience includes working in career services for an Ivy League University. She also worked on the creative side of publishing and recruited for a New York City-based publisher.
Martha O'Donnell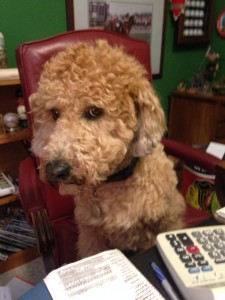 …is our CFO (Canine Food Officer). Martha joined our organization on June 28, 2010. Her job is to carry documents back and forth to our consulting team offices for doggie treats. She basically spends her day consulting with Mr. Kong-toy about the aerodynamics of her squeaky toys. She also takes nap breaks and is our office and company mascot.